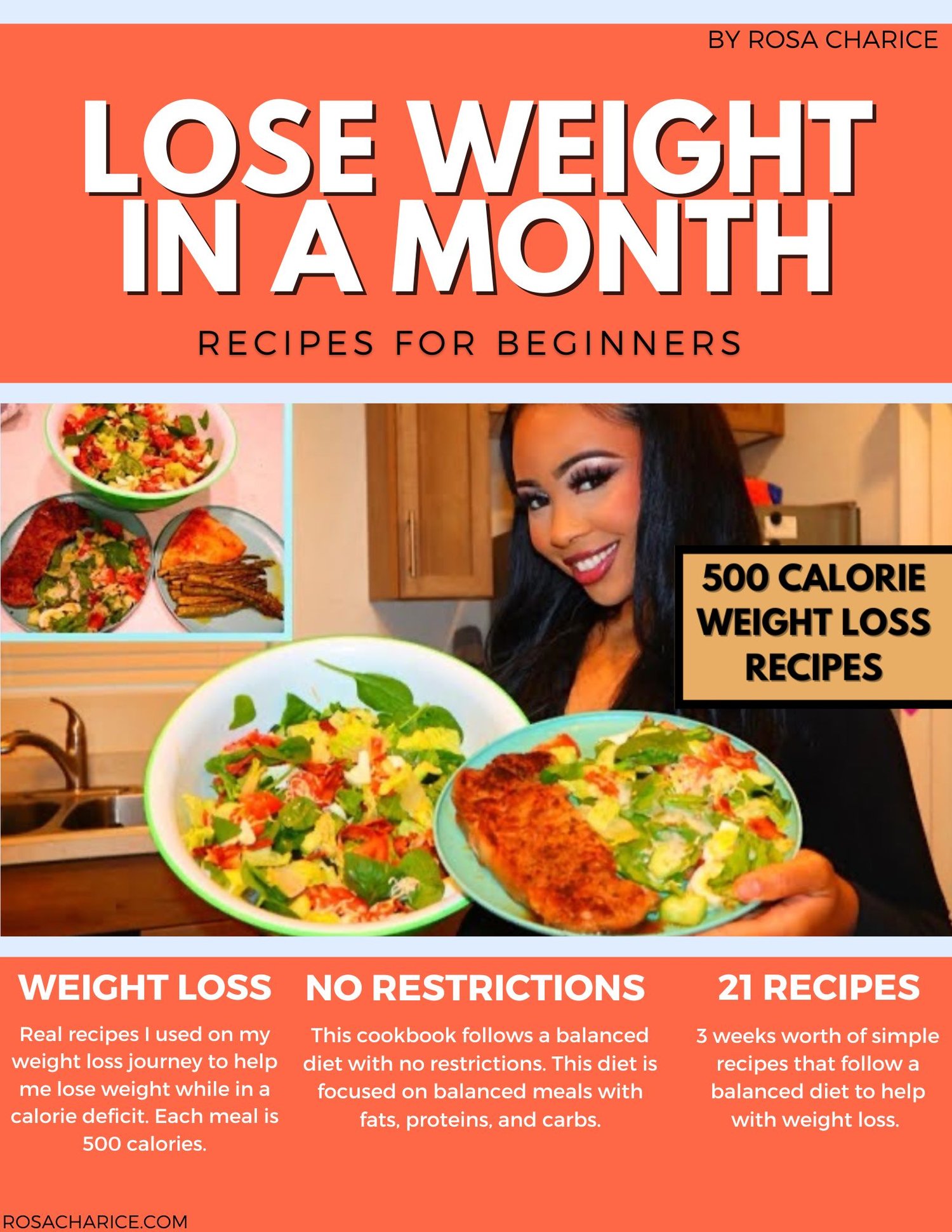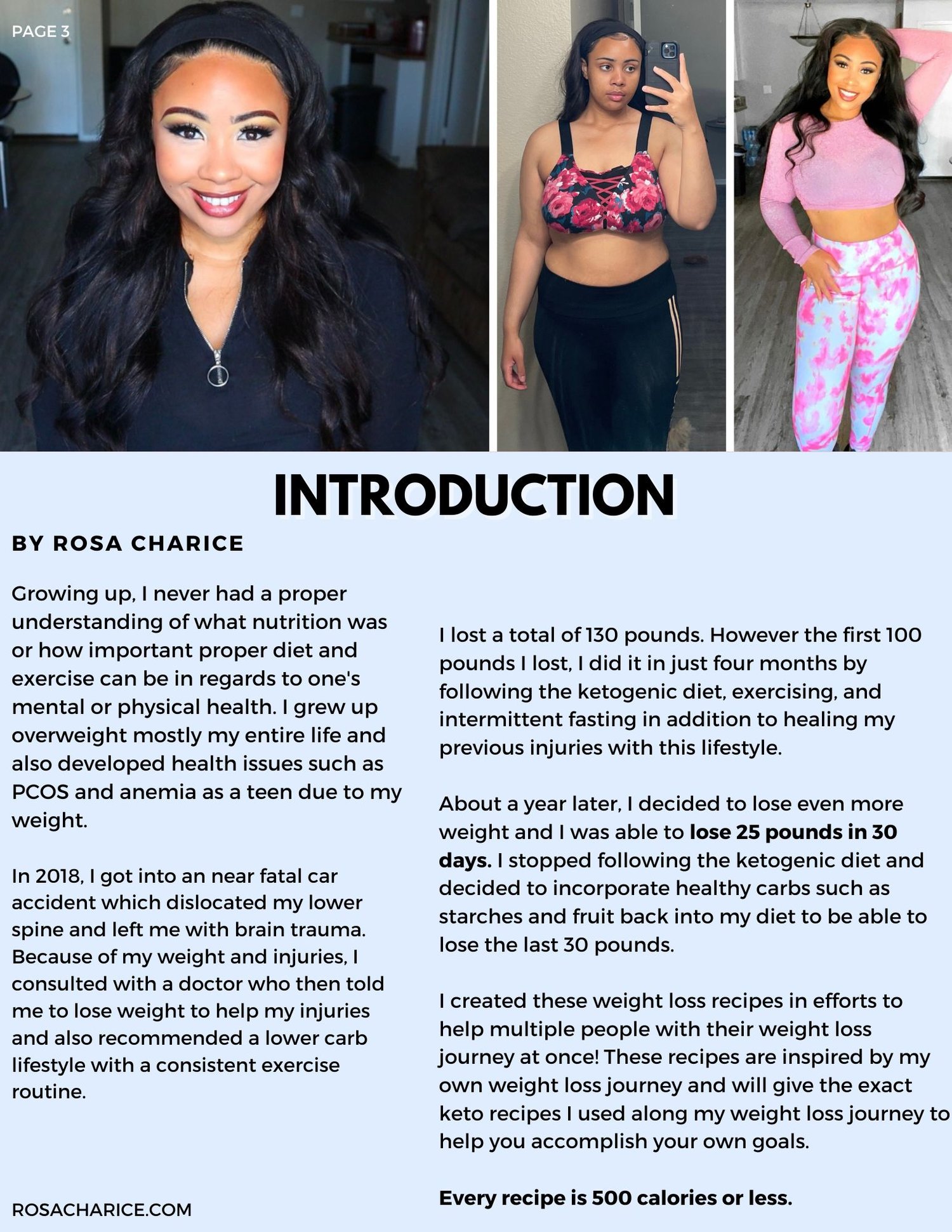 LOSE WEIGHT IN A MONTH: 21 HEALTHY 500 CALORIE RECIPES
On Sale
$30.00
I have lost over 130 pounds. However in 2021, I was finally able to lose
25 pounds in just 30 days
. These recipes are the EXACT meals I created and followed on my own weight loss journey that
helped me lose the LAST 30 pounds
with a regular diet and will give every tip you need for success to accomplish your weight loss goals.
This Cook Book Includes:
Visual guides on how to prepare the meals and detailed instructions that are easy to read and follow.
Meals that are each 500 calories each featuring healthy ingredients in every macronutrient category (fats, proteins, carbs, fruits, and drinks) to help you eat in a deficit for weight loss.
Extra 6+ recipes for different snacks and smoothies.